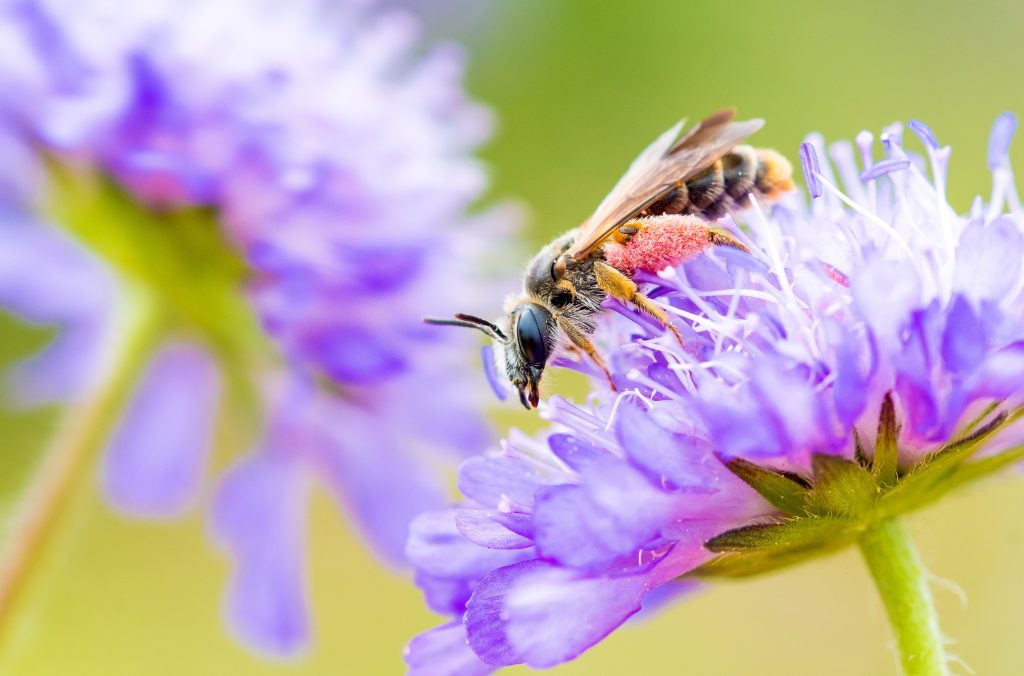 Join Buglife and Cornish entomologist Paddy Saunders, to discover Cornwall's rare and threatened bees and what we're doing to conserve them.
Would you like to learn more about the fascinating bees that inhabit Cornwall?
Join Buglife and Cornish entomologist, Paddy Saunders, as we reveal more about spectacular species, such as the Large Scabious Mining Bee (Andrena hattorfiana), Brown-banded Carder Bee (Bombus humilis), Buff-banded Mining Bee (Andrena simillima) and many others.
We will share the work we are currently doing to help these bees and let you know how you can get involved in our exciting new project, both in the Cornish countryside and your own gardens too.
Paddy will introduce us to Cornwall's rare and threatened bees, talking us through their identifying features, intriguing life histories, and the best time/place to see them for yourself.
---
North Cornwall B-Lines – Creating Pathways for Pollinators
This talk is part of our North Cornwall B-Lines project. We are working with local landowners and communities to help threatened bee species by creating or enhancing 20 hectares of flower-rich habitat along the North Cornwall coast. The project's work focusses in three keys areas of the North Cornwall B-Line, including around Hayle and The Towans, Perranporth and Cubert, and Trevose and Polzeath.
We are creating and restoring areas of wildflowers, which will form stepping-stones for wildlife, enabling pollinating insects to colonise new areas and help to ensure the future of several threatened bee species.
For more information about North Cornwall B-Lines please see our website
This project is funded by the Government's Green Recovery Challenge Fund. The fund was developed by Defra and its Arm's-Length Bodies. It is being delivered by The National Lottery Heritage Fund in partnership with Natural England, the Environment Agency and Forestry Commission.